There are two types of folding phones available on the market these days: Big ones, that fold out to become tablet-sized and the tiny, square ones that fold out to normal-sized phones. Samsung's upcoming folding phone, Galaxy Z Flip 3, is one of the latter!
It follows the impressive Galaxy Z Flip, which had an important problem in that it did not have an outside touchscreen. All it had was a tiny area that could show the time, and perhaps be used as a camera viewfinder if you weren't picky about detail and size. In what looks like leaked marketing images of the Galaxy Z Flip 3, a significantly larger outer screen has been added to the outside, one where you can easily read entire messages and see the camera viewfinder without having to squint.
The website Letsgodigital has created a whole series of far more beautiful, digitally rendered images based on the leak.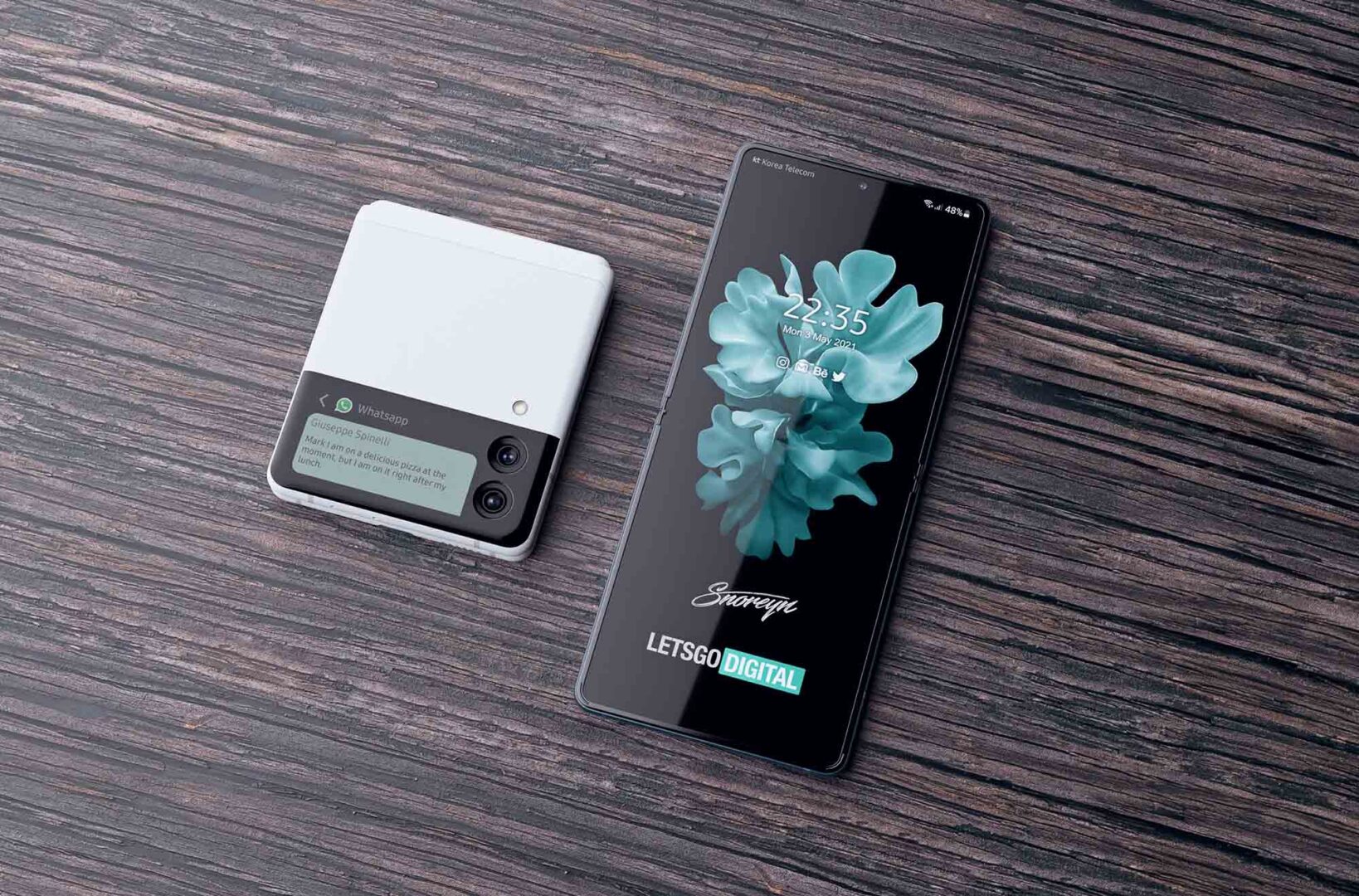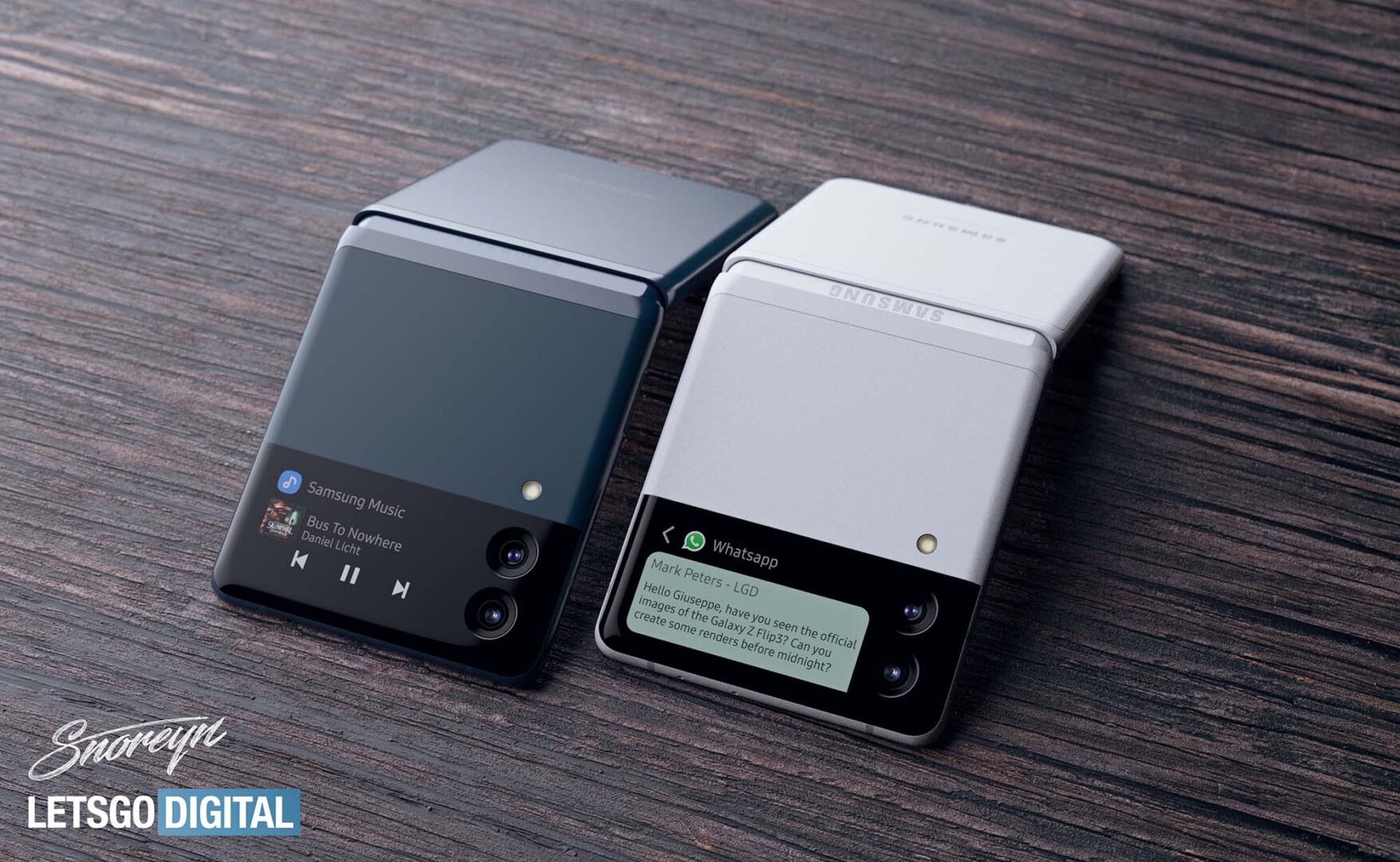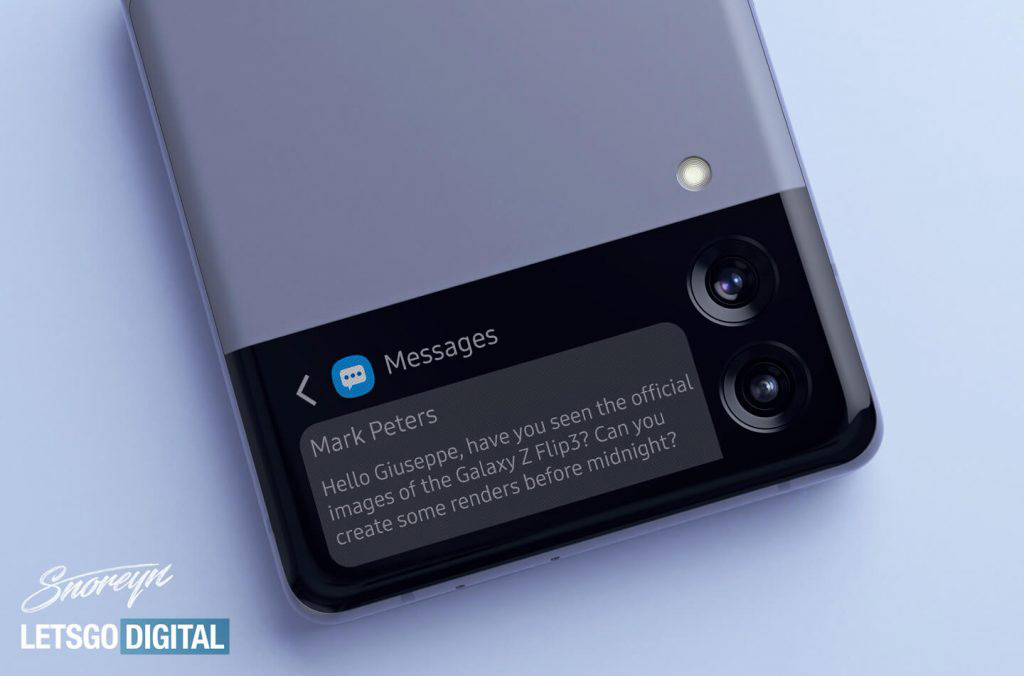 With around a third of the phone's folded height covered, and the entire width except the space occupied by the two cameras, it still makes for a considerable upgrade.
It seems the phone will be offered in unusually vibrant colors, given the color range we have seen on previous folding phones. Until now, folding phones from Samsung have only been made available in premium colors, and materials strongly hint at their high prices. In addition to gray and white, the phone in the leaked pictures is shown in purple and sea green. It is already rumored Samsung will release cheaper foldable phones this year.