Audi turned some heads at the Frankfurt Motor Show with an ambitious off-road self-driving electric car. To begin with, the Audi AI: Trail uses drones as lighting and cameras.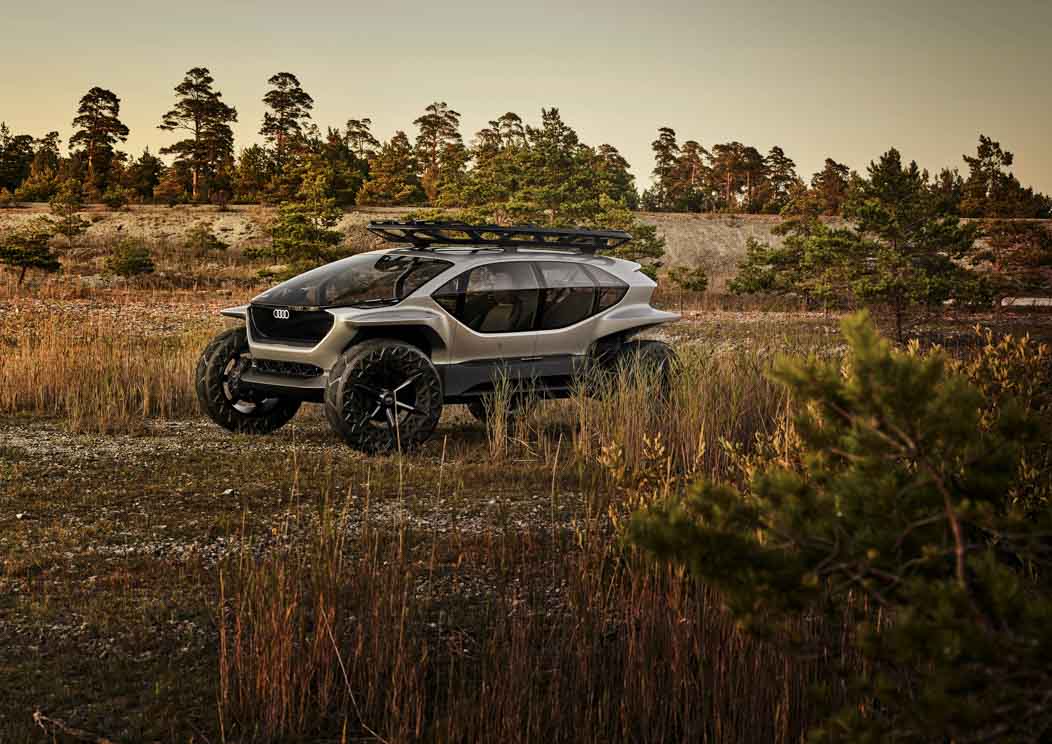 it is an unusual choice for Audi to make a rugged off-roader. The car comes with an interesting combination of level 4 autonomous driving and unconventional design choice.
Instead of floodlights, the headlights on the Audi AI: Trail are actually drones.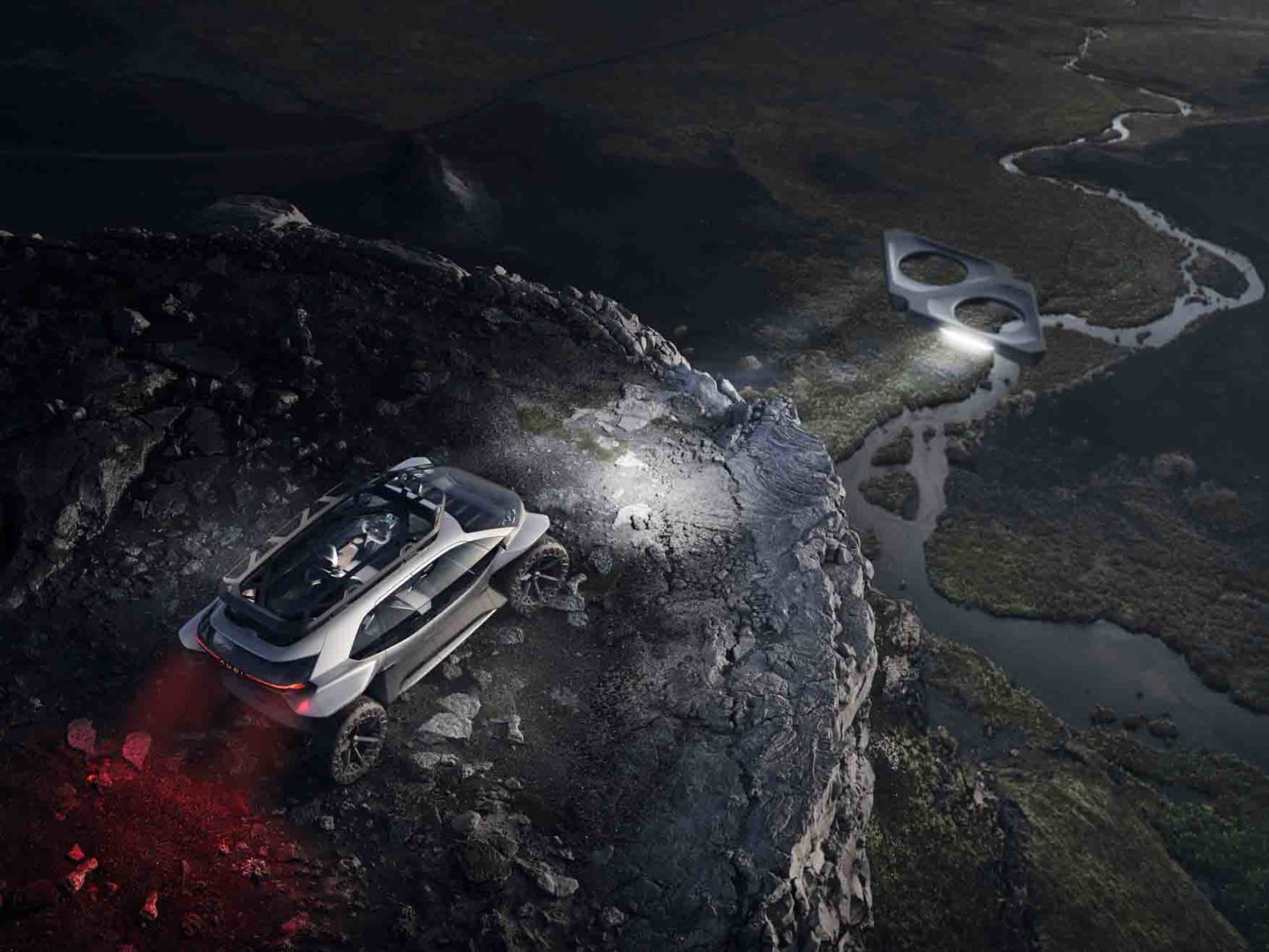 Audi said the car has five drones that would fly ahead of the car in the wilderness providing better lighting and understanding of what's in front of the car. Audi has tested it in Sweden, the drones made the car fully visible in the dark forest at night.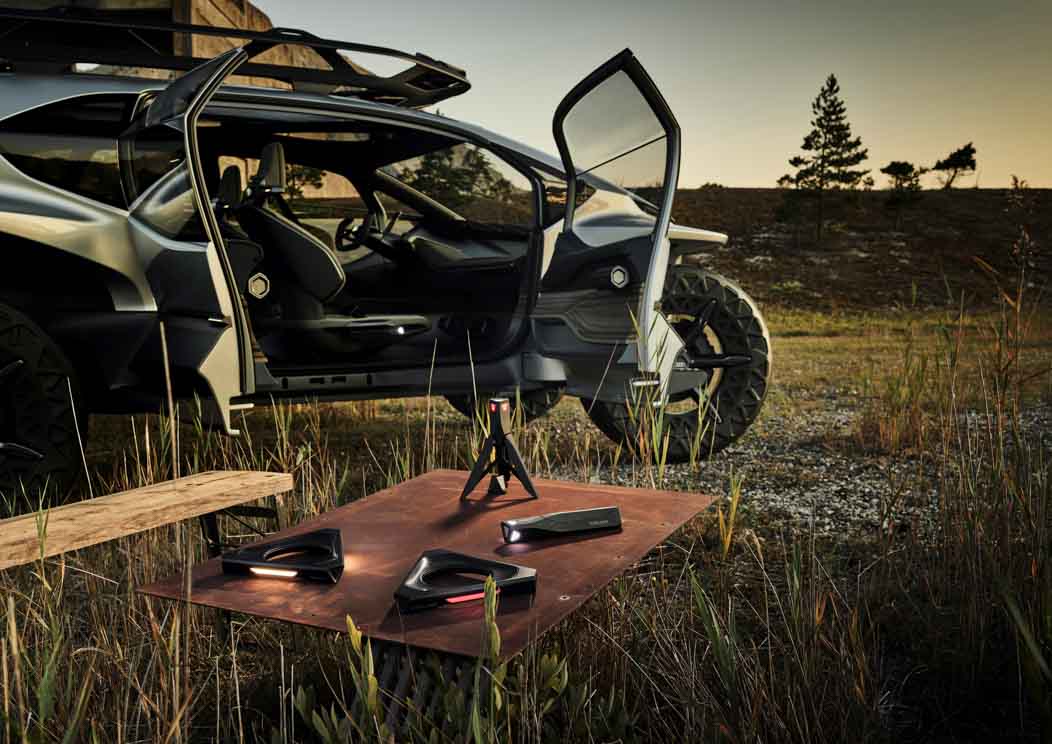 It is rare to see an electric EV, but the Audi AI: Trail has no shortage of power. It has four electric motors providing 435 horsepower and 738 pound-feet of torque. According to European WLTP cycle, the car has a range of 311 miles higher than most of the EV available in the market.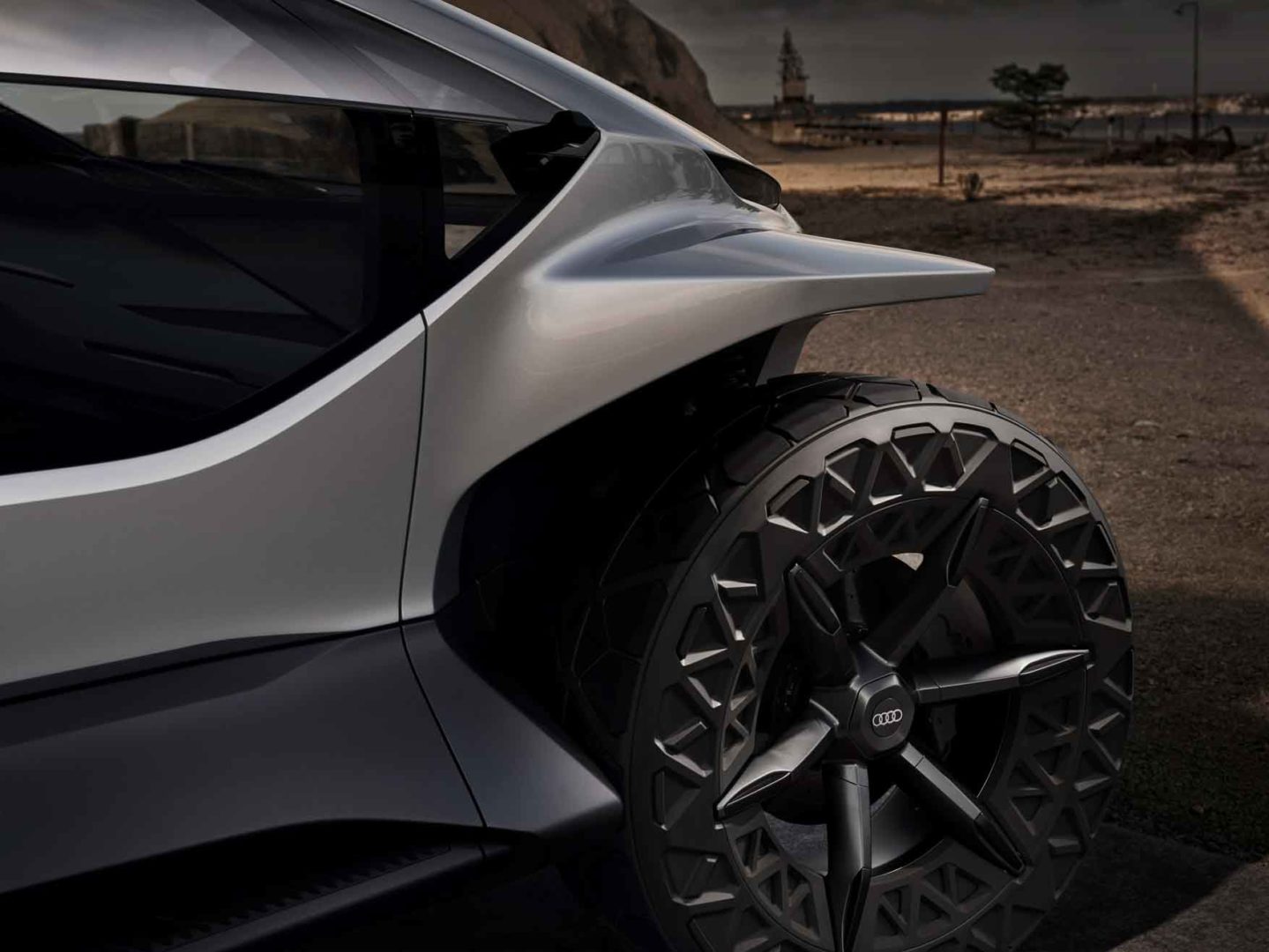 Oliver Keyerleber, the design project manager for the car, said "We want to get around quietly and without emissions- to protect the environment."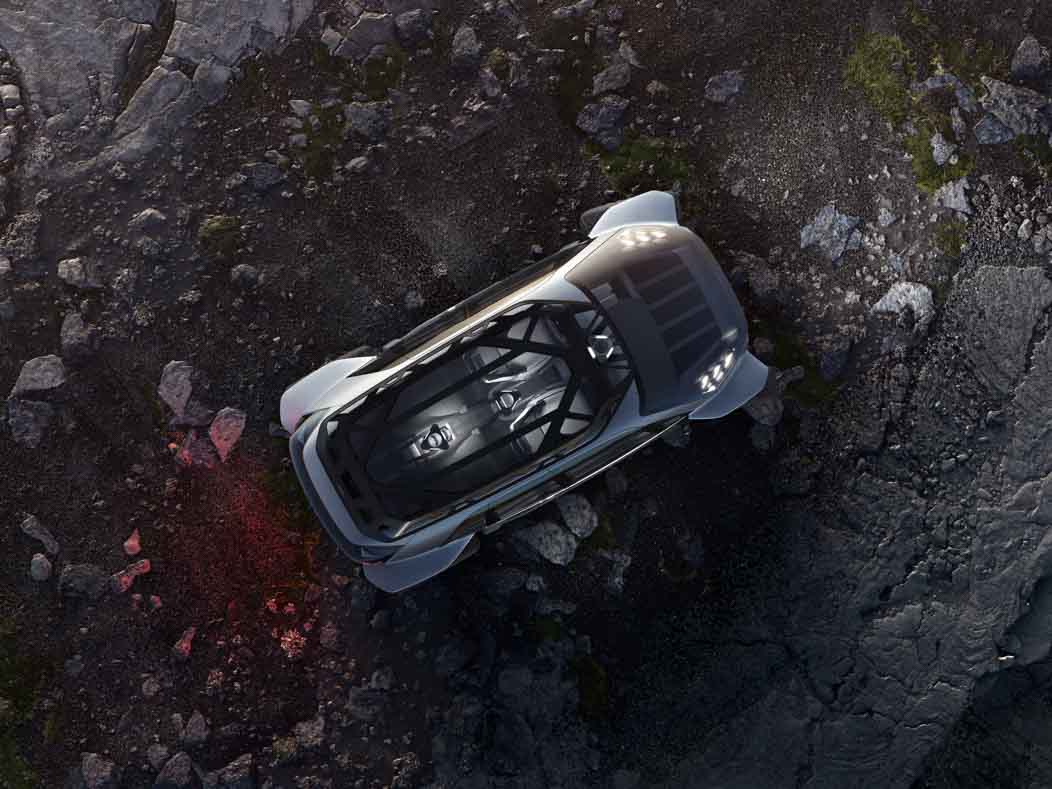 The Audi AI: Trail is designed for rough terrain. The cabin has a helicopter-style panorama view. The car comes with 22-inch wheels, suicide doors, and hammock-style seating for the rare seats.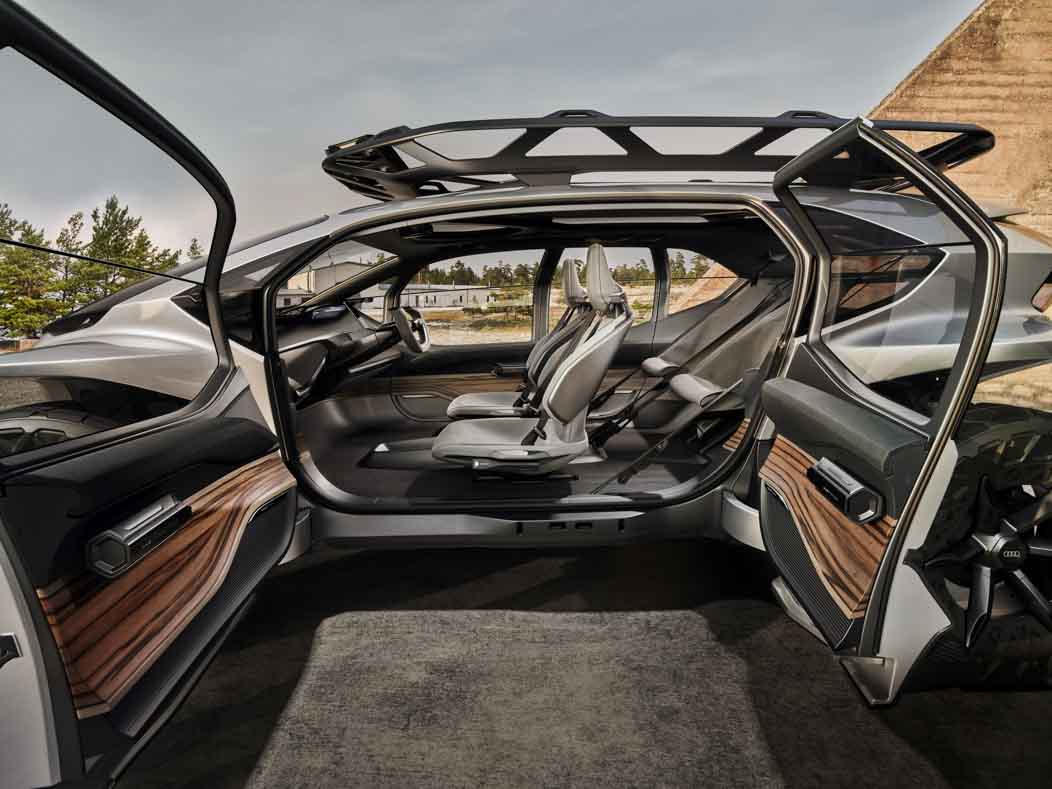 Audi said the autonomous driving mode lets the drivers concentrate on enjoying nature. It has level 3 (forest roads) and level 4 (paved streets) autonomous driving, but it could not take over on rough terrain.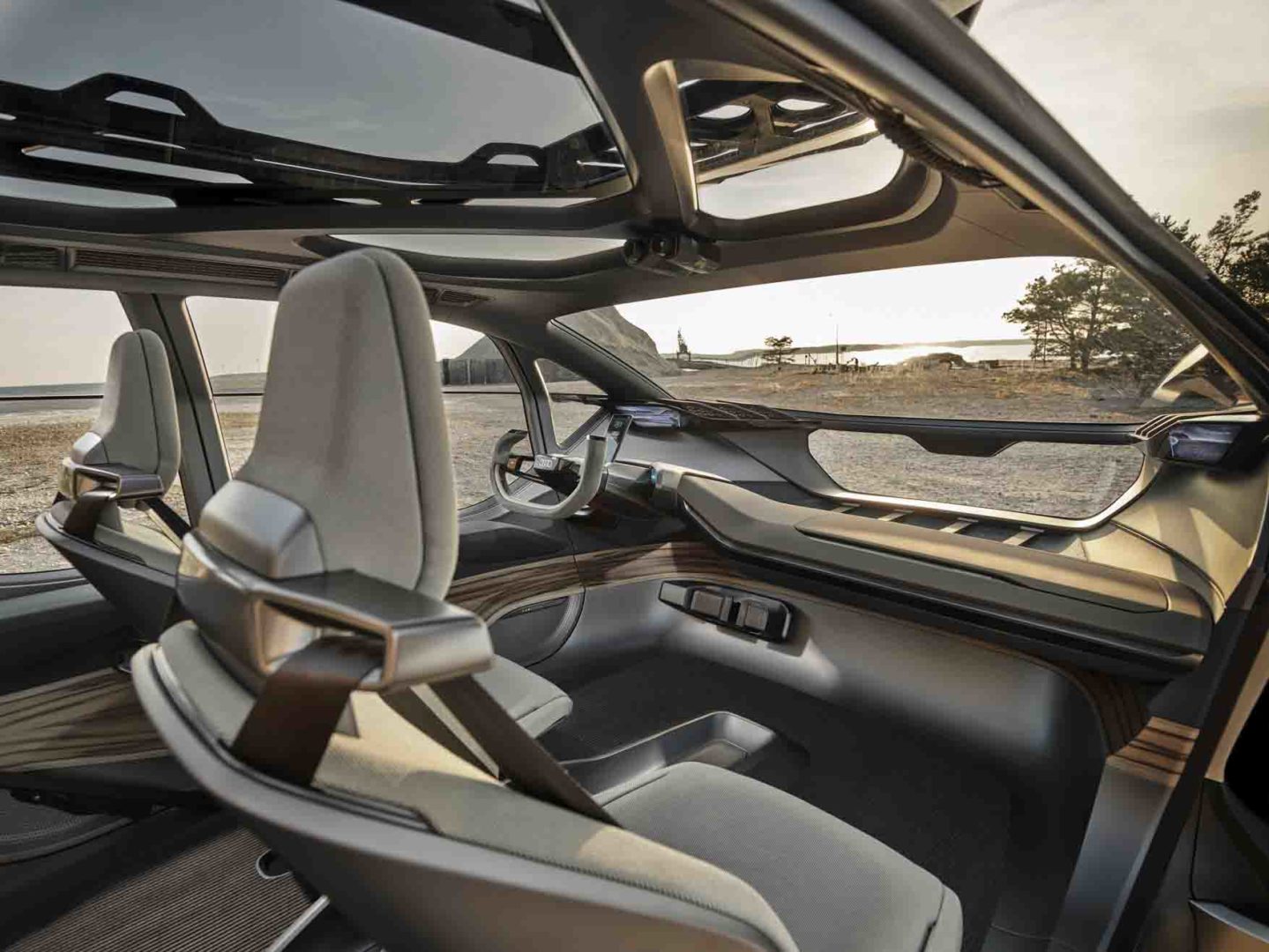 Granted, we probably won't see the car in action anytime soon. The drone lights are too impractical and expensive.
However, we will see some of the design elements in future Audis, like Volkswagen's I.D series.
The shift from the combustion engine to electric motors allows designers more room to be creative. Driving a car with drones is, nevertheless, a futuristic idea.